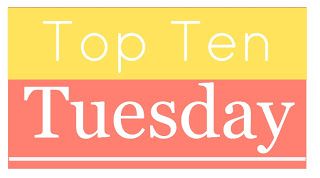 where bloggers share their opinions on bookish topics in list form.
Topic: Best Sequels Ever
1.
Sweet Peril
(The Sweet Trilogy #2) by Wendy Higgins
2.
Losing Hope
(Hopeless #2) by Colleen Hoover
3.
The Indigo Spell
(Bloodlines #3) by Ruchelle Mead
4.
Point of Retreat
(Slammed #2) by Colleen Hoover
5.
Pure
(Covenant #2) by Jennifer L. Armentrout
6.
Shadowfever
(Fever #5) by Karen Marie Moning
7.
Unlawful Contact
(I-Team #3) by Pamela Clare
8.
Prodigy
(Legend #2) by Marie Lu
9.
Dare You To
(Pushing The Limists #2) by Katie McGarry
10.
The Evolution of Mara Dyer
(Mara Dyer #2) by Michelle Hodkin
_____
Sweet Peril
is the best sequel I've read to date!!! The balance between action, adventure and romance was perfect and more importantly, it made me FEEL ALL THE FEELS! Though
Mara Dyer
is a very close second. I was okay with
The Unbecoming of Mara Dyer
, it left me very confused, but when I read it's sequel, Mind=Blown!!! The story was crazy yet I loved every bit of it! This is the series I highly recommend to everyone! Others were great too, but these two are definitely my favorite.
Which ones did you pick?
Let me know in the comments and leave a link to your TTT :)